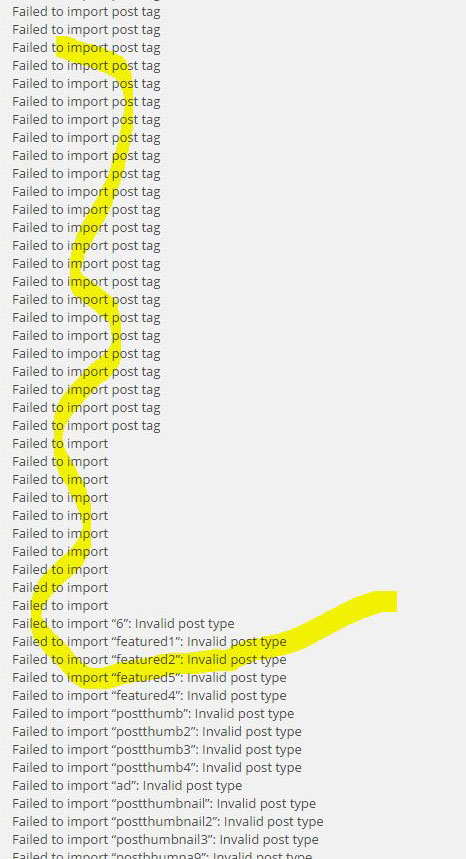 WordPress continually generated "Failed to import" and "Invalid post type" errors when was trying to import a theme .xml file using its Importer plugin.
The .xml file was also not recognizing there were any authors in the file, looked like this
1. Import author: ()
or create new user with login name:
or assign posts to an existing user:
I FINALLY got the data to import thanks to this post in wordpress.org forum.
1) Download and Install 7zip.
2) Open a directory in your computer where you saved the XML file. Right click on your .XML file -> 7zip -> Add to Archive
3) Change the "Archive format" to gzip and hit "OK". You'll now see your file with a .gz extension
4) Try to import/upload the file again (selecting the .gz you just created)
Summary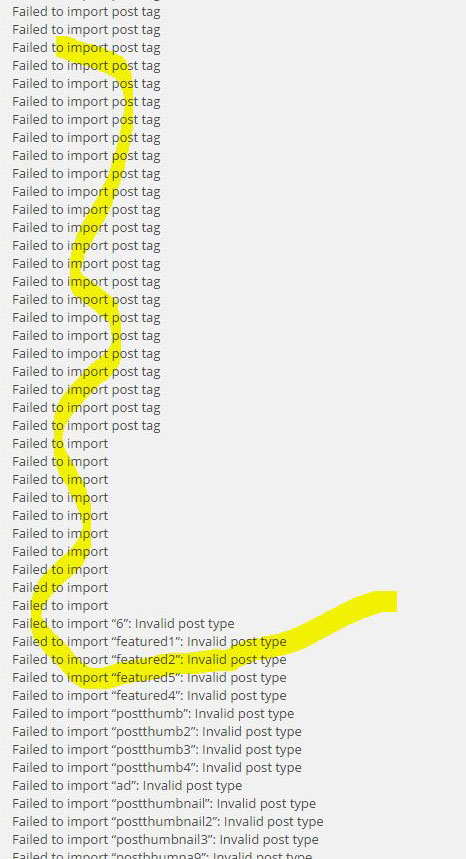 Article Name
Workaround for Failed to Import in WordPress
Description
How to solve "Failed to import" and "Invalid post type" errors when was trying to import a theme .xml file
Author
Kate